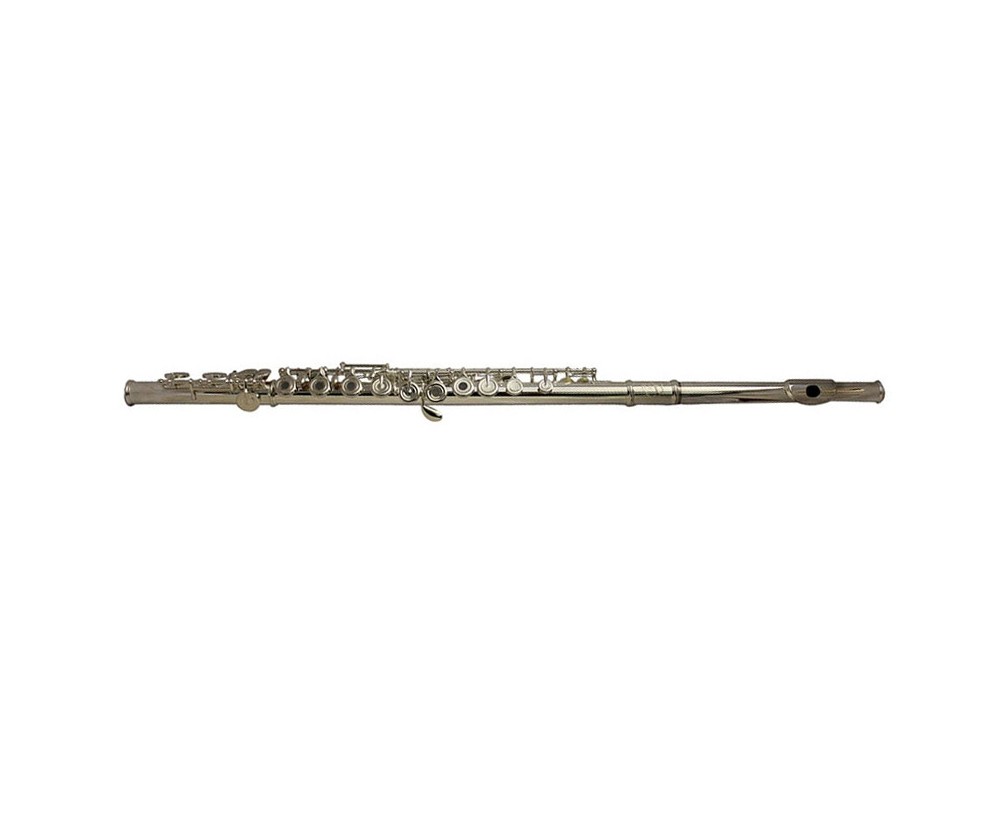 Flute - C - Silver - Open hole –  Offset G key
The "Meiko-B" is a 100% Japanese flute, the body, head joint and foot joint are all made from Japanese materials the home of the most advanced flute technology on the planet.
This model of flue has an offset G key system which is commonly known as the German system. The German system is most commonly used in northern Europe and is a slightly different key layout (the notes and order of the keys don´t change) which we believe to be more ergonomic and more comfortable especially for younger hands.
The "Meiko-B" flute is an open hole flute which has a powerful and attractive sound all the way to the low C note. The Japanese material and technology change the way the sound is created within the head joint and how it resonates in the tube. The "Meiko" series of flutes by "Sound" have a gorgeous sound and well-rounded tone at a very low price. These flutes are for a serious student who wants to get many years of study out of their 1st flute and wants a decent sound from the word go! All our instruments are examined, set up and carry the approval of our technical specialist in flutes. The "Meiko" flute series is renowned for is clarity and strong free blowing tone which are 2 very important attributes for a flute. These pre requisites along with its great tuning make the this series a must for the beginner. Special attention is given to the balance of the entire register and especially the construction of the head joint to ensure that the lower notes sound perfectly.
 High quality silver plate
Japanese materials
Carefully crafted balanced mechanism
Open holes with plastic caps
Offset G key
Hand mounted Italian pads
Stainless steel springs
Split E mechanism
Cleaning rod
Hard shoulder bag style case
2 year warranty
Meiko B
<p>Flute - C - Silver plated - Offset G</p> <ul> <li>100% Japanese materials, head, body and foot joint</li> <li>Strong precise tone</li> <li>Open holes</li> <li>Comfortable and free blowing</li> </ul>
24h free shipping

31 day trial (Sound brand)

3 years warranty (Sound brand)

Financing

Repair center
Flauta Travesera Sound Meiko-B tocada por Amaia Mujika Goitia

You might also like