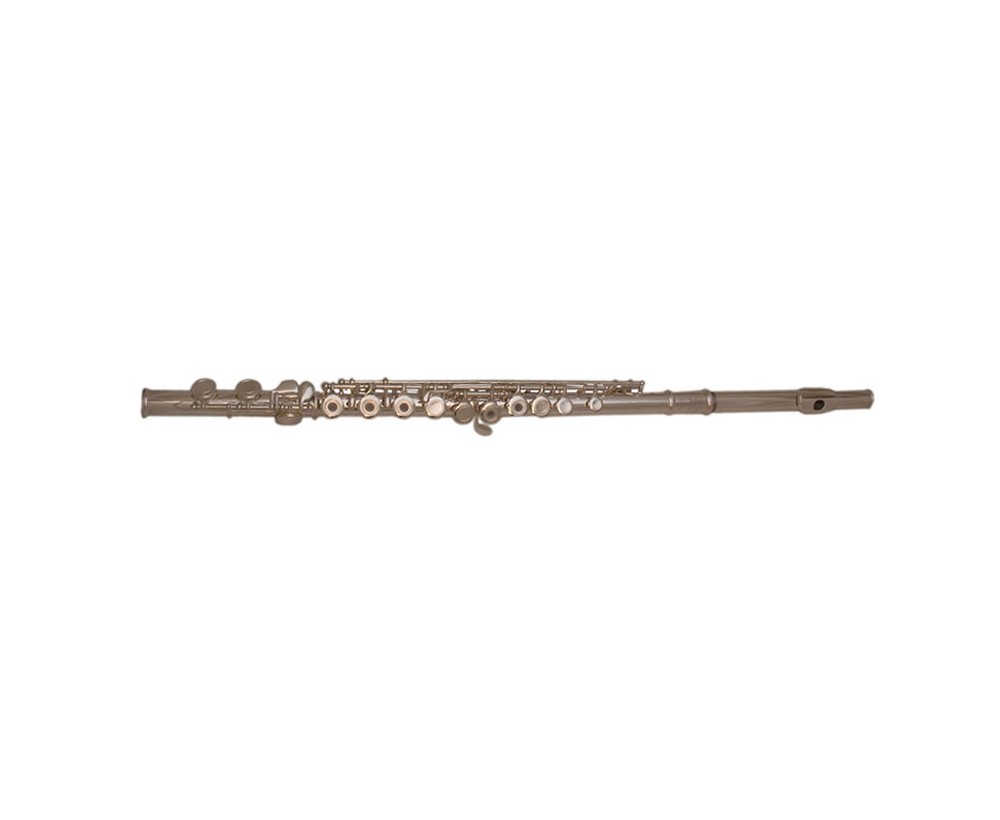 Flute - C - Silver - Open hole - Offset G key
The "XS-B" has a solid silver head joint which makes all the difference! The head joint is where the sound is formed in a flute and where all the character and tone arrive from. The rest of this flute isn´t bad either, a decent quality silver plate ensures that the sound reaches the foot joint with the same tone as it left the head and a fantastic finish on the pads and tone holes. The tone holes are drawn and rounded to ensure that the pads sit cleanly on top and don´t lose any air. This model of flute has an offset G key system which is commonly known as the German system. The German system is most commonly used in northern Europe and is a slightly different key layout (the notes and order of the keys don´t change) which we believe to be more ergonomic and more comfortable especially for younger hands.
This flute will give the student a head start in his/her studies and will also last until they either pass it on to their siblings or they go to the higher conservatory when they will start thinking in terms of the big names in the flute world.
Solid sterling silver head joint
High quality silver plate
Carefully crafted balanced mechanism
Open holes with plastic caps
Offset G key
Hand mounted Italian pads
Stainless steel springs
Split E mechanism
Cleaning rod
Hard shoulder bag style case
2 year warranty
XS-B
<p> Flute- C - Open holes - Offset-G</p> <ul> <li> Sterling Silver Head</li> <li> Body and foot joint silver plated</li> <li> Professional sound and feel</li> <li> Latex caps</li> </ul>
24h free shipping

31 day trial (Sound brand)

3 years warranty (Sound brand)

Financing

Repair center
XS-B



Flauta Travesera Sound XS-B tocada por Amaia Mujika Goitia

You might also like