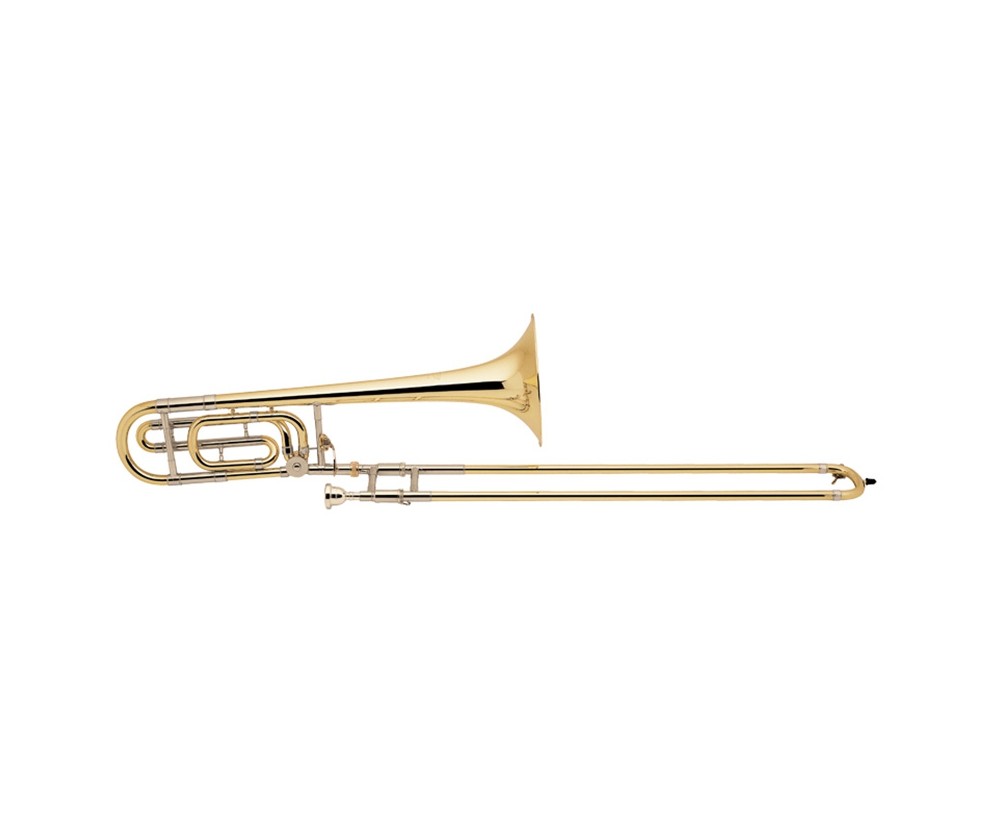 Vincent Bach Stradivarius 42B
<p> Tromb&oacute;n de Varas Sib/Fa - Vincent Bach Stradivarius 42B</p> <ul> <li> M&iacute;tico tromb&oacute;n</li> <li> Equilibrado con respuesta perfecta</li> <li> Fuerte sonido en todo el registro</li> <li> Tono con brillo y mucho matiz</li> </ul>
24h free shipping

31 day trial (Sound brand)

3 years warranty (Sound brand)

Financing

Repair center
Trombón de Varas Sib/fa - Vincent Bach Stradivarius 42B
El Bach Stradivarius 42B es un trombón que merece su posición entre los mejores trombones del mundo en un mercado muy contestado. Su tono brillante con una respuesta increíble hace que sea un trombón perfecto para orchestra y banda. Su afinación no requiere ninguna corrección, lo que hace que sea una gozada para tocar en ensemble.
Si quieres una terminación especial como "Golmessing" o con vara ligera te podemos contestar en el momento con un precio adaptado a tu elección.
Sistema Tradicional-Wrap

Válvula de cuarta

Tubería exterior: Latón

Tubería interior: Alpaca

Tubería: 13,90 mm

Campana:216,00 mm

Palanca de alpaca

Lacado transparente

Incluye boquilla Bach 6-1/2A

Estuche de madera Deluxe
This product does not have audio files.
This product does not have video files.
No customer reviews for the moment.