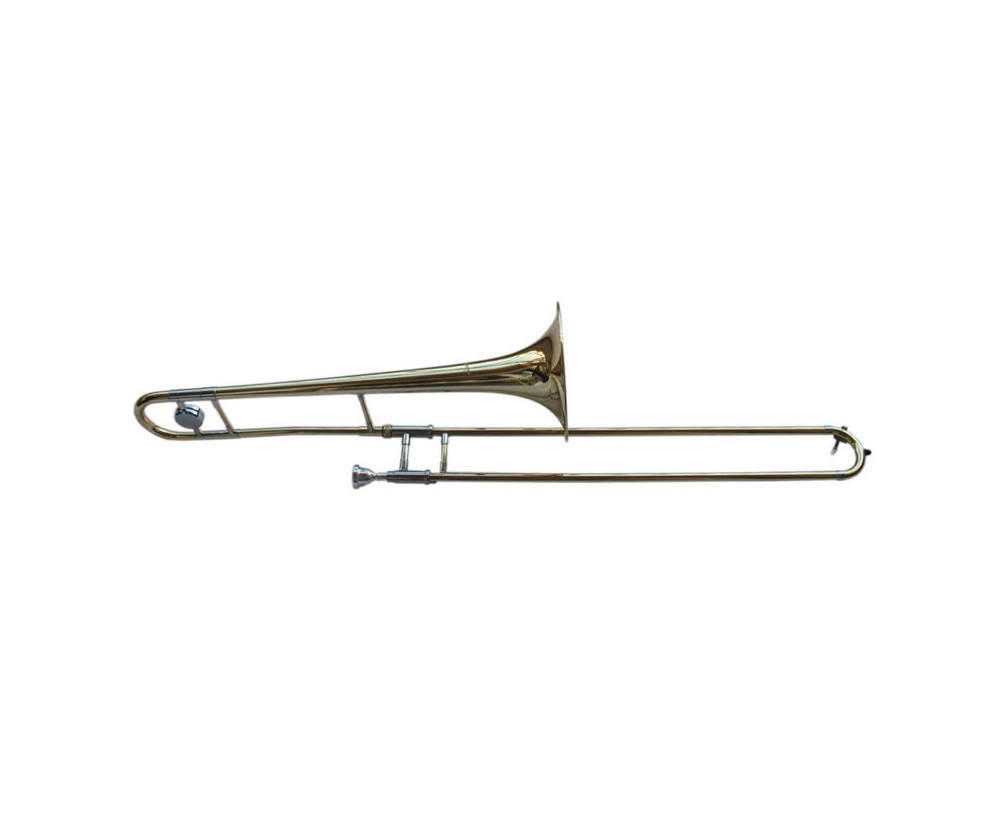 Trombone-XS
<p> Tenor Slide trombone - Bb - Gold Lacquer finish</p> <ul> <li> Free blowing</li> <li> Pro Tone</li> <li> Tube diameter - 12.7 mm</li> <li> Bell diameter203 mm</li> </ul> <p> &nbsp;</p>
24h free shipping

31 day trial (Sound brand)

3 years warranty (Sound brand)

Financing

Repair center
Trombone - Bb - Gold Lacquer finish - XS Series
The Trombone-XS is great trombone in every sense. it weighs very little, is free blowing with a powerful sound and centered tone. It has a very soft action slide which is well balanced with great intonation. It is a trombone that is perfect for Modern Music, Jazz, Blues and Rock, and also brass bands due to its light weight. The last comment we have received (made by a professor of trombone) has been: "It's wonderful, I do not understand how you have achieved this level of quality at this price. We have a Bach of the same specifications here at the school and there is no difference in sound quality".
Tube diameter - 12.70 mm
Bell diameter - 203 mm
Boquilla12C
Cloth
Lightweight hard case lined with luxury fabric
2 year warranty
This product does not have audio files.
Trombón De Varas Sound Trombón-XS tocado por Baptiste Techer

No customer reviews for the moment.