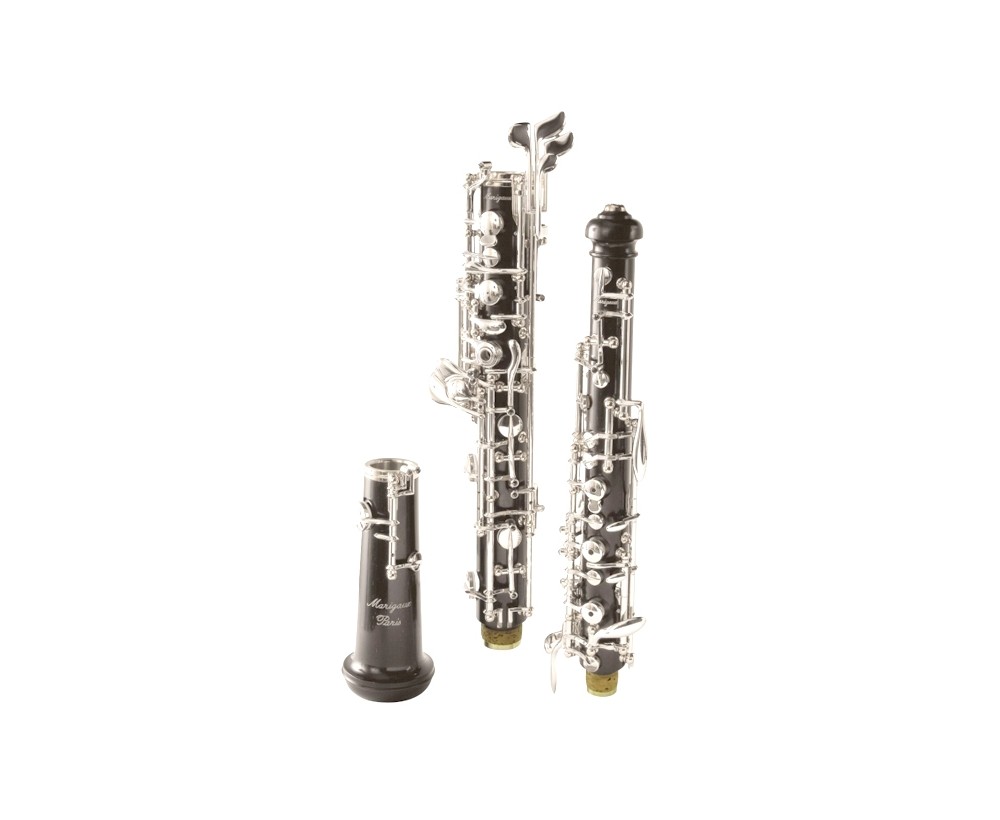 Marigaux 2001
<p> Oboe - Do - Semi Automatico - Conservatorio - Profesional</p> <ul> <li> Sistema de llaves m&aacute;s ergon&oacute;micas</li> <li> 3&ordf; Octava</li> <li> Sonido oscurro, meloso, de alta calidad</li> <li> Llaves plateadas</li> </ul>
24h free shipping

31 day trial (Sound brand)

3 years warranty (Sound brand)

Financing

Repair center
Oboe - Do - Semi Automatico - Conservatorio - Profesional
El Marigaux 2001 es la elección de l@s profesionales en todo el mundo. Se exporta a unos 60 países diferentes y se toca en las orquestas de mayor renombre en todo el mundo. Emite un sonido cristalino con un tono lleno de texturas y no tiene igual en todo el mundo.
Su éxito es el resultado de la unión entre una cassa especializada en la construcción de excelentes oboes durante más de 80 años y los mejores músicos del mundo . A lo largo de todo el ciclo de fabricación (Made in France), cada operación es minuciosamente controlada por los técnicos y cada instrumento se afina por Michel Croquenoy (solista de la Orquesta Nacional de Francia) y François Leleux (músico internacional y solista de la Orquesta Sinfónica de Munich).
Un instrumento hecho por profesionales para profesionales.
Servicio de elección de instrumento entre varias unidades en Marigaux : 50 Euros
Estuche de Luxe, con funda.
Llave de tercera octava: Si
Llave resonancia Fa: Si
Llaves Plateadas
Madera Grenadillo
Mecanismo Semi-automático
Sistema Conservatorio
Sol, Sol# y Fa alargardas más ergonómicas)
Apoya pulgar regulable
Tornillo de ajuste para bajar el anillo del Re para facilitar el paso entre Re y sol en octava superior
Mano derecha dedo meñique: Do, Do#, Mib re-diseñado; Do, Do# facilitado para resbalar entre las 2 notas
Zapatillas de cuero en las notas Si, Do y Re para evitar zumbidos
Campaña artesanal
This product does not have audio files.
Marigaux 2001

No customer reviews for the moment.