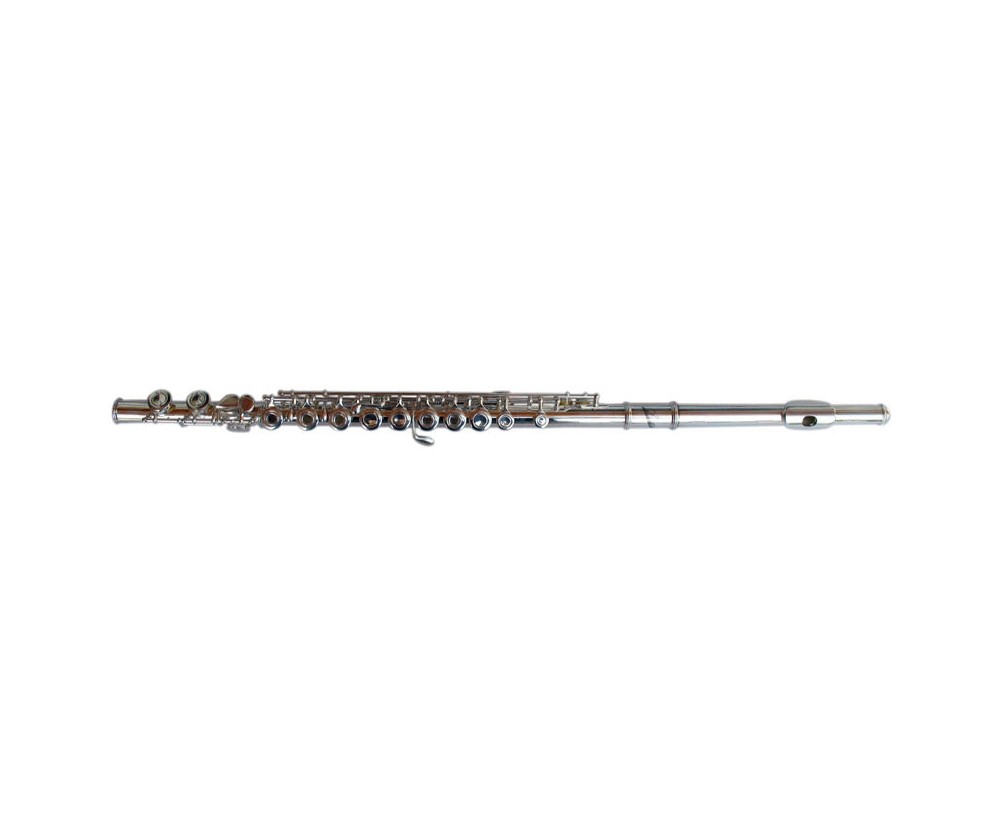 SS-Flauta A
<p> Flute - C - Silver plated - Open holes - In line G</p> <ul> <li> Great response</li> <li> Good tuning</li> <li> Hard shoulder bag</li> <li> Free shipping within Spain!</li> </ul>
24h free shipping

31 day trial (Sound brand)

3 years warranty (Sound brand)

Financing

Repair center
Flute - C - "Super Student" – Open holes – In line G
Now the "SS-A" comes with a case better at the same price! This is a more robust and comfortable transport solution for your instrument.
Thismodel forms part of the "Super Student" range; a very economical range of products that we have designed in response to the global economic crisis. We have focused on making an affordable product that meets the needs of the student. This product represents the best quality/price ratio on the net, guaranteed!
The SS-A is an inline flute and comes with open holes, this design is widely recognised as the French design. The sound keeps its strength to the low C and responds very well in the middle register. All our instruments are examined, set up and carry the approval of our technicians. Great value again from Donostisound!
In line G
High quality silver plate
Open holes with latex caps
Hand seated Italian pads
Split E mechanism
Stainless steel springs
Cleaning rod
Fabric covered padded shoulder bag
Free shipping!
2 year warranty
SS-Flauta A

Flauta Travesera Sound SS-Flauta-A tocada por Amaia Mujika Goitia

You might also like