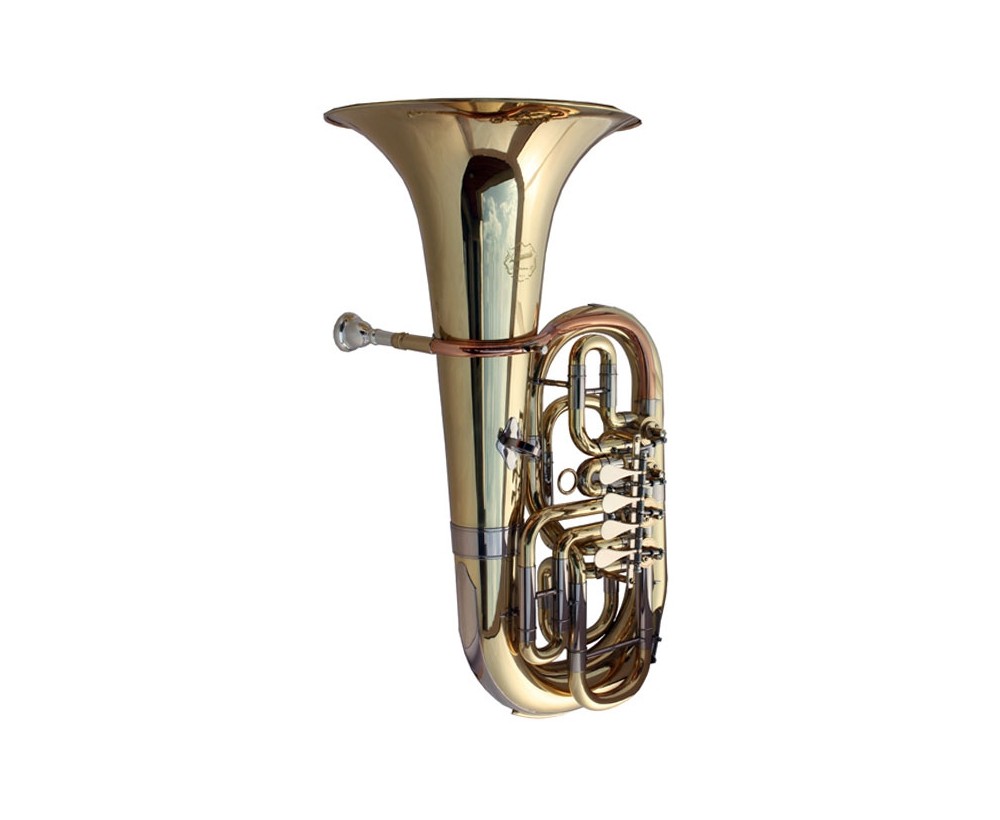 Premiere-V
<p> Valve Euphonium - Bb / C - Gold Lacquer</p> <ul> <li> 4-Valve Euphonium Bb / C</li> <li> Well tuned in both keys</li> <li> Mechanically balanced with a great feel</li> <li> Rounded robust sound</li> </ul>
24h free shipping

31 day trial (Sound brand)

3 years warranty (Sound brand)

Financing

Repair center
Rotary Valve Euphonium - Bb / C - Gold lacquer finish
The Premiere-V has been slow to make its appearance in Donostisound because we wanted to to do things right. This instrument is lightweight enough to use safely and comfortably on the street but with enough weight to make it loud and warm. Its beautiful appearance sets it apart from others with a very nice mix of brasses and nickel. The red brass in the main tube the air to form a warm sound before entering the larger tube and pass through the valves. The sleeves are enforced with nickel to give strength to the joints and harden the general construction. The tuning is good and its extremely free blowing . What more could you ask for a euphonium?
17mm diameter tubing
14mm diameter lead pipe
298mm diameter bell
Gold lacquer body
Standard nozzle
Fabric-covered backpack style hard case
Hand finished instrument
2 year warranty
This product does not have audio files.
This product does not have video files.
You might also like