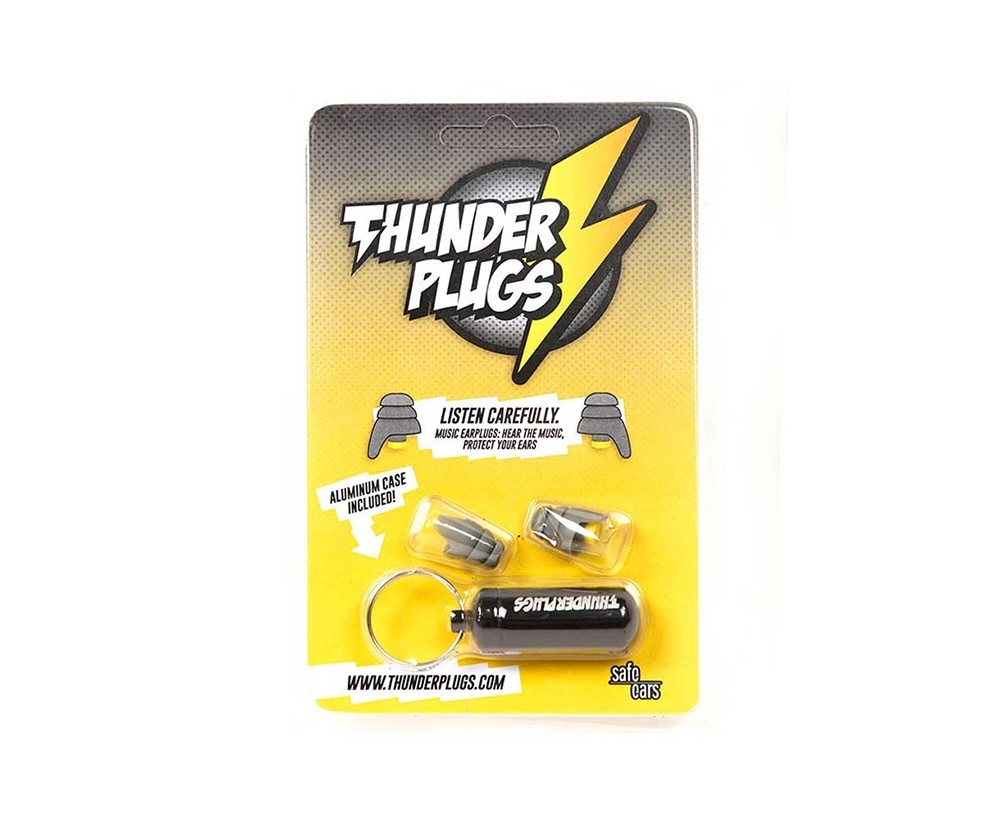 Thunder Plugs
<p> Thunder Plugs - Ear Protection - Standard kit</p> <ul> <li> Fantastic ear protection for Musicians</li> <li> Reduce noise by 20db</li> <li> Allow sound to pass removing dangerous frequencies</li> <li> Certified in Europe and the United States.</li> </ul>
24h free shipping

31 day trial (Sound brand)

3 years warranty (Sound brand)

Financing

Repair center
Thunder Plugs - Ear Protection - Standard kit
As a musician i´ve been using Thunder Plugs for 2 years now and i´m extremely happy with the results. These are the first ear plugs that let me play and hear the way i want to without altering my live experience. I have also been using these plugs for other events where there is a lot of unwanted noise and dangerous frequencies and they allow me to be able to converse happily with other people without isolating myself. I have noticed a real difference in my enjoyment of noisy environments and the quality of sound in general.
We have tried various brands and models of ear protection over the course of the 10 years we have been working and Thunder Plugs offer without doubt the best value for money and user experience.
Thunder Plugs are not only comfortable but also allow the ear to breath normally eliminating all auditive pressure and harmful frequencies from entering ear.
Reduce Sound by aty least 20db
Safety certificates ANSI S3.19-1974 in the US and EN-352-2 in Europe
Made using high quality soft latex
Very comfortable and resisten wear
Washable
Aluminium storage capsule
This product does not have audio files.
This product does not have video files.