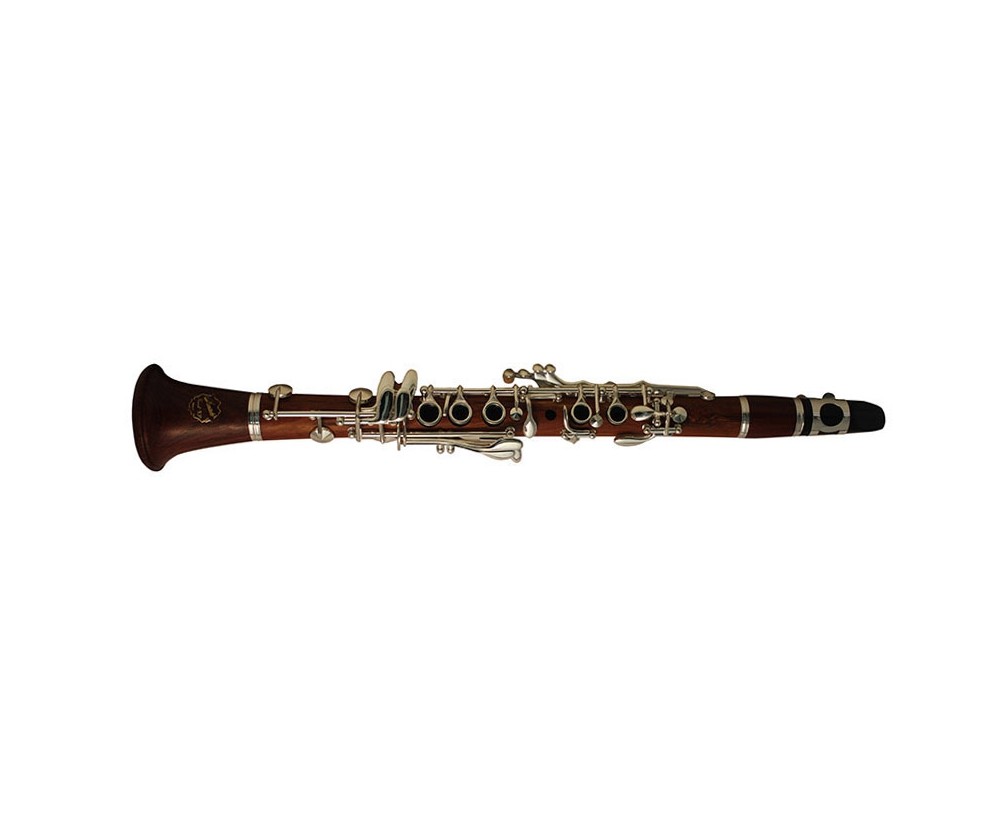 Kusch XS
<p> Clarinet - Eb - Rosewood</p> <ul> <li> Very clear & full sound</li> <li> Sharp focused tone</li> <li> Good intonation and tuning</li> </ul>
24h free shipping

31 day trial (Sound brand)

3 years warranty (Sound brand)

Financing

Repair center
Clarinet - Eb - Rosewood
In September 2010 we decided to make a serious Eb clarinet. This decision was based on customer demand during the last 4 years. The fact that our ebonite Eb clarinet has always received praise from customers is testament to its design quality so we decided to reproduce the design with wood. With this in mind we have not changed the ergonomics of the keys and we sought a suitable timber to center the tone to our liking. We chose rosewood because it is a lighter brighter sound which is in keeping with the natural sound of the instrument. We thought that using ebony to manufacture so small an instrument would sound too dark and wanted to open the sound as much as possible. In the end this has been a good idea as it´s centered tone demonstrates.
Our clarinet technician assures us that there is nothing in the market at this level of sound and tone that can get anyway near the price we are offering for the Requinto-XS. That's what we like to hear!
Wood body Rosewood
Eb
Hand mounted pads
17 key, Boehm design
Stainless steel springs
Thumb rest
Excellent intonation in all registers
Rico reed
Delicately balanced action
Fabric covered hard case
Cleaning Tools
2 years warranty
Kusch XS


This product does not have video files.
You might also like