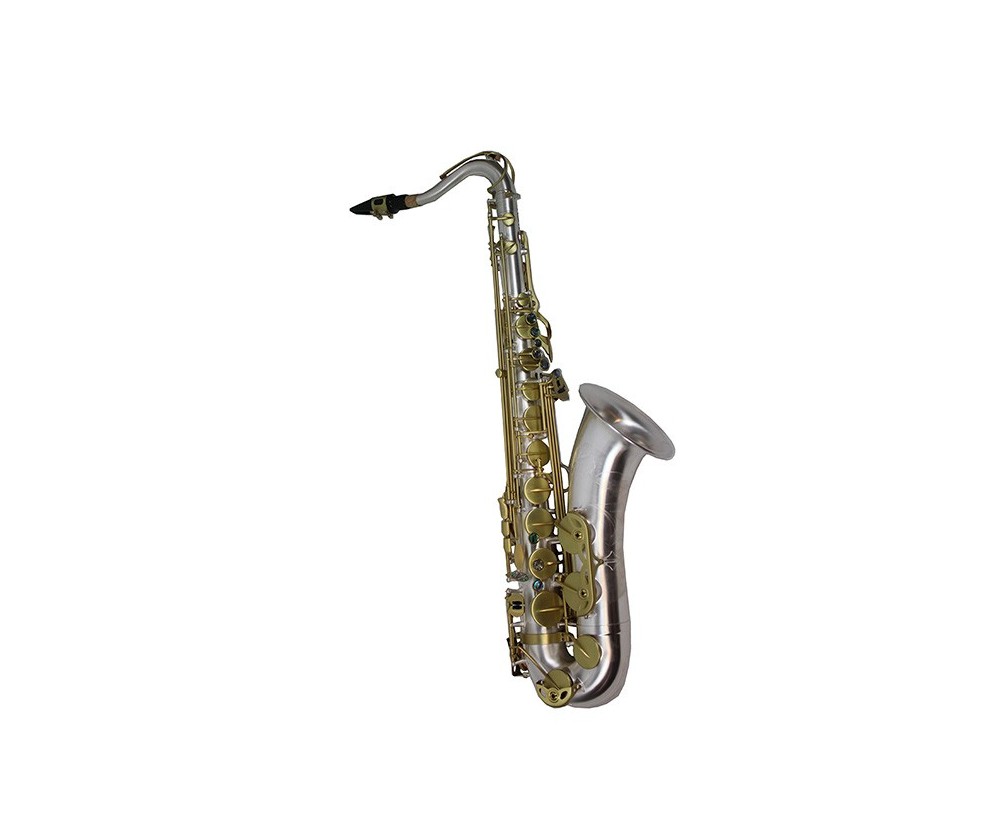 PRO Custom T
<p>Tenor Saxophone - Bb - "PRO" series</p> <ul> <li>Professional sound and feel</li> <li>Hand formed white brass body and bell</li> <li>Rolled tone holes</li> <li>Pisoni Pads</li> </ul>
24h free shipping

31 day trial (Sound brand)

3 years warranty (Sound brand)

Financing

Repair center
Tenor Saxophone - Bb - "PRO" series
The "PRO Custom" Tenor saxophone is at the summit of the "Sound" range of saxophones . This sax is competes directly with the big boys in terms of sound, feel and durability. We have professionals selling their vintage horns to buy this model and the PRO vintage. The PRO Custom has very focused sound, full dark tone and deep soulful colour. If you want volume just blow, its all there! If you want a dark sound, its very easy blowing and responds perfectly in piano. It has Rolled Tone Holes for less pad wear and easier adjustment and cold forged keys for maximum durability. We have adorned this model with mother of pearl key buttons, french blue steel springs, french locking point screws and pretty much every other professional detail you can imagine. It has reinforced bow to avoid easy denting and double braced arms for the B and C keys. Don´t think twice about buying this instrument, it comes fully guarenteed for professioanl use and endorsed by the best saxophonists in the country.
 
High F #
Hardened French blue steel springs
Pisoni pads
Genuine pearl buttons
Marching music stand support
Regulating screws keys 4,5 and 6
Free professional set up
Articulated Do # (Selmer type spatula)
White brass matt finish with gold lacuqered keys
Hard backpack stye case with pockets for music and acessories
Padded neck strap
Gold lacuqered metal ligature
Ebonite mouthpiece
Rico reed
Cloth
2 year warranty
This product does not have video files.