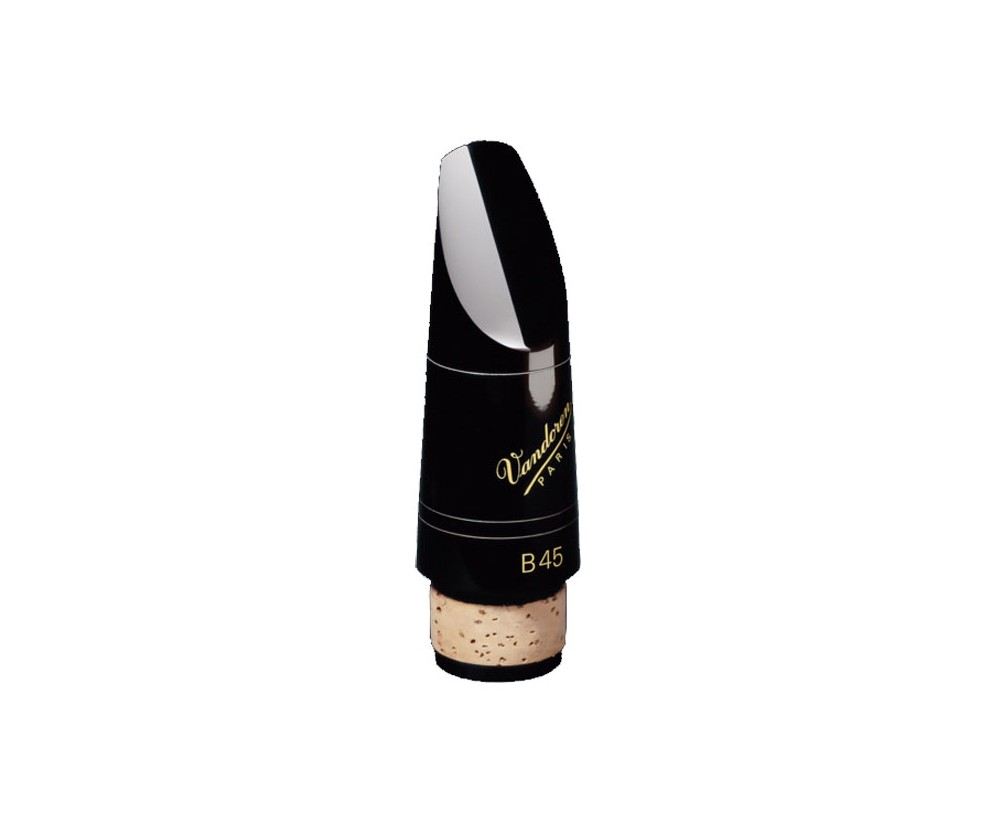 Boquilla Vandoren Sib
<p> Boquilla Vandoren para Clarinete Sib</p> <ul> <li> Varios modelos</li> <li> Diapas&oacute;n 442 Hz</li> <li> Tradicional o Profile</li> </ul>
24h free shipping

31 day trial (Sound brand)

3 years warranty (Sound brand)

Financing

Repair center
Boquilla Vandoren para Clarinete Sib
Entre los modelos a elegir están la M15, 5RV, 5RV Lira, M30, M30 Lira, B46, B40, B40 Lira, B45*, B45, B45 Lira, 5JB, 7JB.
M15 : Flexibilidad de articulación. El músico dispone con facilidad de una gran paleta de colores.
5RV : La referencia histórica de los músicos profesionales. Calidad y tradición.
5RV Lira : La 5RV más abierta y una tabla más larga.
M30 : Su largo de tabla le proporciona una gran flexibilidad con una sonoridad bien equilibrada entre timbre y redondez.
M30 Lira : Una boquilla más abierta que la 5RV Lira, con una tabla más larga, garantizando flexibilidad y redondez. Mantiene una excepcional calidad sonora.
B46 : La boquilla particularmente adaptada a los músicos que tocan el clarinete y el saxofón.
B40 : La misma tabla que la B45, con un cordón más ancho, proporciona un sonido compacto y centrado.
B40 Lira : El perfecto equilibrio de un sonido redondo y coloreado. Facilidad de emisión sobre todo en el registro agudo.
B45* : Mismas características técnicas que la B45 favoreciendo la facilidad de emisión.
B45 : La boquilla universal. De una abertura intermedia y tabla media, ha sabido hacerse apreciar por la mayoría de los clarinetistas.
B45 Lira : Caracterizada por una abertura particularmente importante, ofrece flexibilidad y redondez de sonido manteniendo una fácil emisión.
5JB : La boquilla de jazz.
7JB : Boquilla de Jazz y música tradicional. Potencia de sonido y flexibilidad.
La única diferencia entre la boquilla "Tradicional" y la boquilla "Profile 88" reside en el ángulo de la mentonera. El músico puede elegir el modelo que mejor le convenga, una emisión fácil, un picado preciso y un mayor confort unido a una mejor posición del instrumento.
This product does not have audio files.
This product does not have video files.