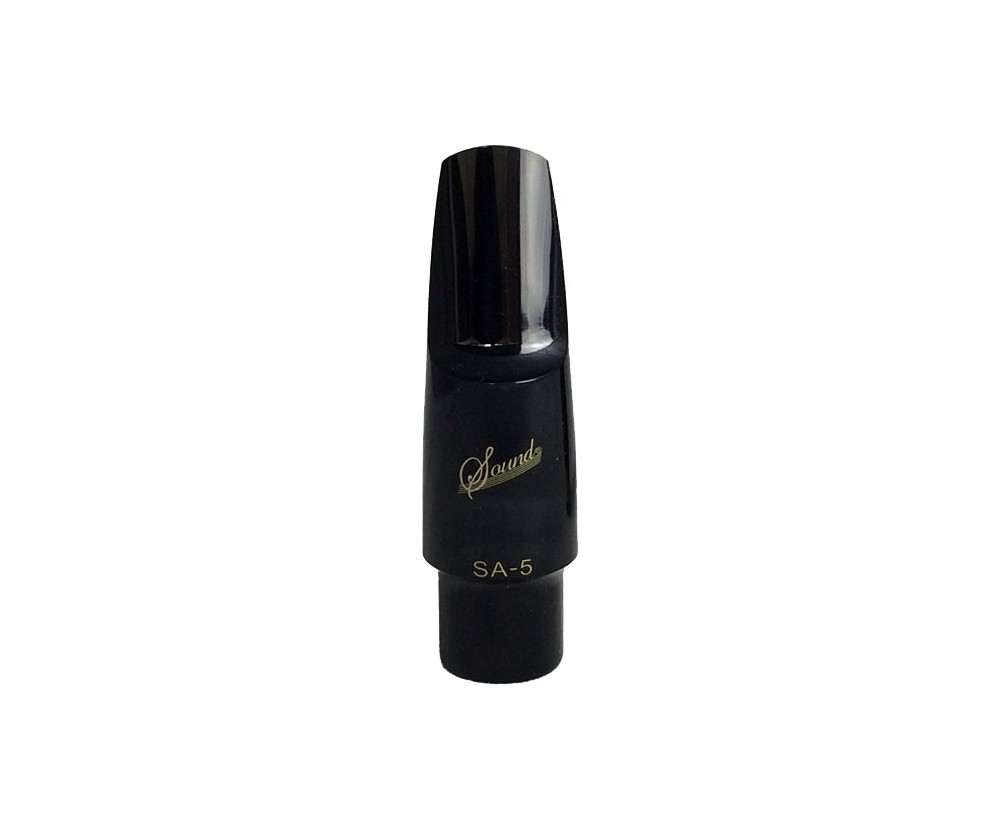 Sound SA-5
<p>Boquilla de Saxofón Alto hecha a mano en Ebonita</p> <ul> <li>Perfecta para estudiantes</li> <li>Mejora el sonido desde el principio</li> <li>Buena respuesta de sonido y afinación</li> </ul>
24h free shipping

31 day trial (Sound brand)

3 years warranty (Sound brand)

Financing

Repair center
Boquilla Saxofón Alto
Después de años experimentando con materiales, medidas, formas… nuestros técnicos especialistas avalados por la experiencia artística de músicos de reconocido prestigio a nivel internacional, han dado vida a la nueva gama de boquillas Sound.
Tras cuatro años de estudio, hemos desarrollado la gama de boquillas profesionales Sound. En estos momentos tenemos tres modelos de Saxofón Alto "Sound SA-3", "Sound SA-5" y "Sound SA-6".
Construimos nuestras boquillas en ebonita de alta calidad, un material termoestable que confiere a las boquillas unas cualidades únicas en cuanto a timbre y afinación.
La boquilla de Saxofón Alto "Sound SA-5"consta de una cámara interna totalmente redonda que da un sonido puro, cálido y homogéneo en todos los registros… Hemos elegido un bafle recto que aporta consistencia y oscuridad en el sonido; así como una abertura cómoda pero con más proyección que otras boquillas tradicionales.
Hemos prestado especial atención al acabado de los raíles y la punta de la boquilla (las partes más importantes, ya que ahí es donde asienta la caña).
La boquilla "Sound SA-5" es perfecta para empezar, ya que la hemos diseñado pensando en las demandas de los profesionales: timbre, afinación, facilidad de emisión y proyección.
Pruébala en conjunto con una de nuestras abrazaderas y empieza tus estudios con un equipo profesional!
Por motivos de higiene no se aceptan devoluciones en las boquillas.
Los accesorios se envían con Correos y el plazo de entrega será entre 3 y 10 días hábiles aproximadamente (excepto Canarias, Ceuta y Melilla que tarda un poco más).
Este producto no está disponible con pago por contra reembolso.
This product does not have audio files.
This product does not have video files.