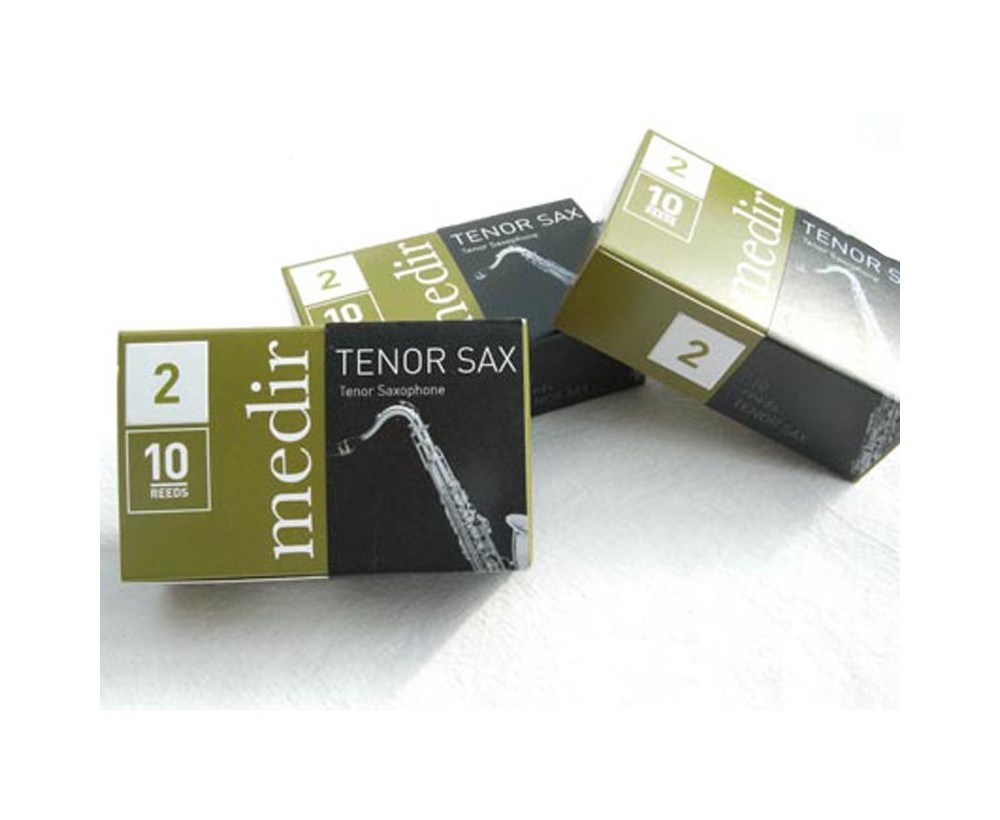 Medir Tenor Dureza 2,5
<p> Ca&ntilde;a Medir para Saxof&oacute;n Tenor - Dureza 2,5</p> <ul> <li> Sonido vers&aacute;til y agradable</li> <li> Fabricaci&oacute;n nacional</li> <li> 10 Unidades</li> </ul>
24h free shipping

31 day trial (Sound brand)

3 years warranty (Sound brand)

Financing

Repair center
Caña Medir para Saxofón Tenor - Caja de 10 unidades
La caña Medir es una caña que te va a sorprender por su calidad de tono! Son muy fáciles de manejar y su material tiene una flexibilidad importante que ayuda a trabajar la embocadura. Las cañas están cultivadas en la región mediterránea con una producción de artesanía mezclada con técnicas del momento para fabricar una caña cálida y duradera.
Los accesorios se envían con Correos y el plazo de entrega será entre 3 y 10 días hábiles aproximadamente (excepto Canarias, Ceuta y Melilla que tarda un poco más).
Este producto no está disponible con pago por contra reembolso.
This product does not have audio files.
This product does not have video files.
No customer reviews for the moment.