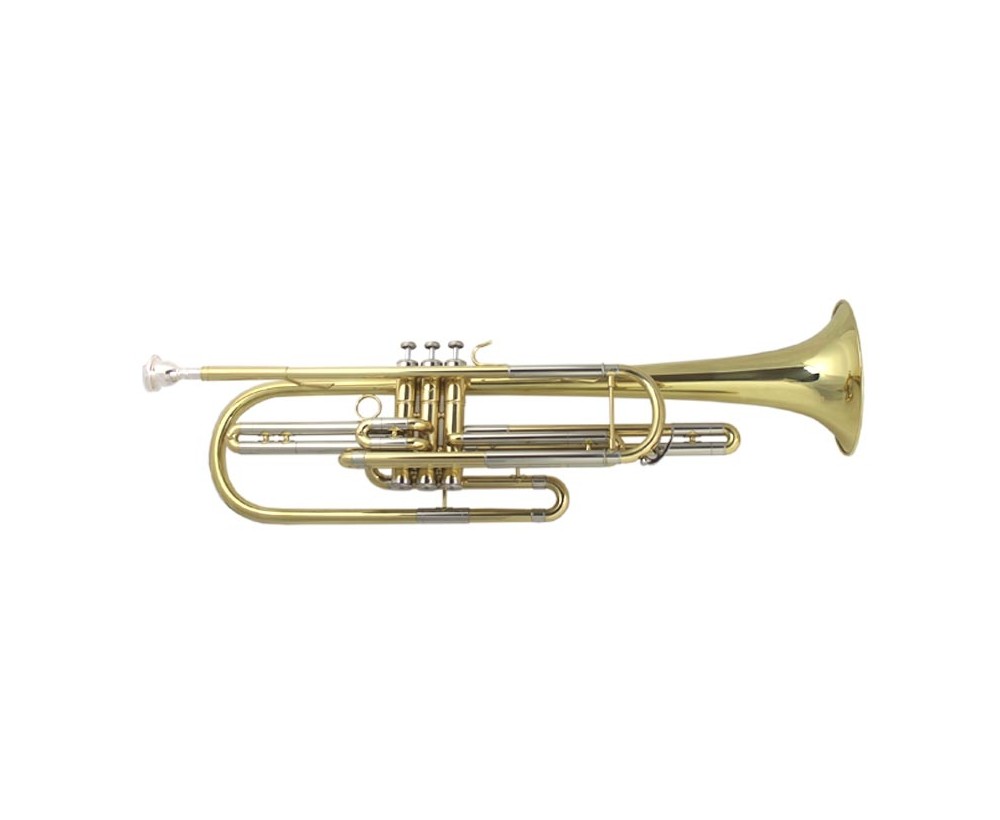 Mason
<p>Bass Trumpet - Bb</p> <ul> <li>Full round sound</li> <li>Colorful strong tone</li> <li>Excellent quality/price ratio</li> </ul>
24h free shipping

31 day trial (Sound brand)

3 years warranty (Sound brand)

Financing

Repair center
Bass Trumpet - Bb - Gold
Here at Donostisound we have many idols of the music world and among them is "Elliot Mason." Our technician came in one day saying we had to watch a video on "YouTube" where Mr. Mason plays a piston bass trumpet in a New York jazz club. It blew us all away, speed and precision with soul are not 3 things usually found in the same person but we all had to admit that this guy really had it all! The bass trumpet is a very popular instrument in orchestras and brass bands for its weight and size, and for this reason we have been asked a lot: "do you have a bass trumpet?". The answer now is: "Yes, we have a great bass trumpet. the calibration of the pistons is perfect giving it a great feel. You'll love it!". This instrument can substitute a trombone of bass flugel and fit directly into the lower register of any band.  The "Masons" tone is round and robust  and passes though all registers smoothly!
Tube diameter 11.66 mm
Bell diameter 155 mm
Good mechanical piston with good touch
Gold brass body
Mouthpiece
Hard case
Hand finished instrument
2 year warranty
This product does not have audio files.
Trompeta bajo Sound Mason tocada por Baptiste Techer

You might also like