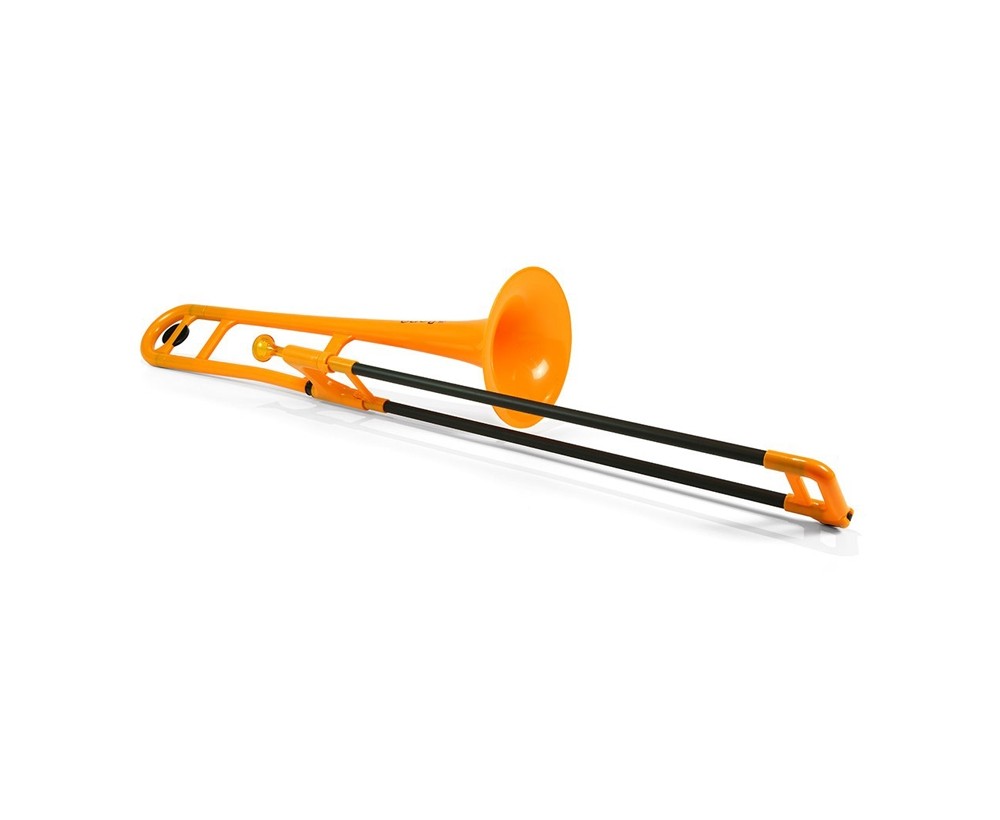 pBone
<p> pBone - Tromb&oacute;n pl&aacute;stico</p> <ul> <li> Tonalidad Sib</li> <li> Ligero &iexcl;solo 800gr!</li> <li> Vara de fibra de vidrio</li> <li> Boquilla</li> </ul> <p> &nbsp;</p>
24h free shipping

31 day trial (Sound brand)

3 years warranty (Sound brand)

Financing

Repair center
pBone - Trombón plástico
El pBone es un instrumento musical verdaderamente auténtico que ya ha comenzado a revolucionar la forma en que pensamos sobre los trombones y los instrumentos de metal.
El divertido y resistente Jiggs pBone viene en una bolsa de transporte inteligente junto con una boquilla. Diseñado en el Reino Unido para músicos de metal por músicos de metal, pBone se distribuye en todo el mundo.

Duradero
pBone es notablemente resistente. Puede soportar golpes y golpes. El pBone es, por lo tanto, perfecto para permitir a los principiantes explorar el trombón sin temor a daños.
Accesible
Con menos de la mitad del peso de un trombón de latón, el pBone es ideal para el músico más joven y para todos aquellos que puedan tener dificultades con el peso y el equilibrio de un trombón de metal.
Vara
Los tubos de la vara se pliegan con el tiempo para que la vara mejore y mejore con el uso. La fuerza única del material de fibra de vidrio significa que los "golpes y abolladuras" en su portaobjetos son una cosa del pasado.
Boquilla
Hemos diseñado una boquilla especialmente para el pBone. Tiene un pequeño mango que coincide con los trombones de calibre mediano estándar, por lo que cabrá cualquier boquilla regular de metal de caña.
Llave de agua
Entre las muchas características de diseño únicas que pensamos desde hace mucho tiempo, pBone tiene su propio diseño exclusivo de llave de agua.
Vara bloqueable
pBone tiene una vara bloqueable que cuenta con un gráfico para garantizar que el proceso de bloqueo sea claro y simple para todos.
Ahora incluye una boquilla Small Shank 6.5AL
Tonalidad Sib
Ligero, ¡solo 800 gr!
Fácil de sostener y tocar gracias a un agarre ergonómico diseñado a medida
La vara bloqueable de fibra de vidrio proporciona una acción rítmica suave: la construcción de fibra de vidrio es mucho más robusta que una vara de trombón estándar, por lo que es menos probable que se dañe.
Diseño exclusivo de la llave de desagüe de pBone
Incluye una boquilla tudel estrecho pBone 11c y una funda de transporte (cualquier boquilla de tudel estrecho estándar encajará en el pBone)
This product does not have audio files.
No customer reviews for the moment.