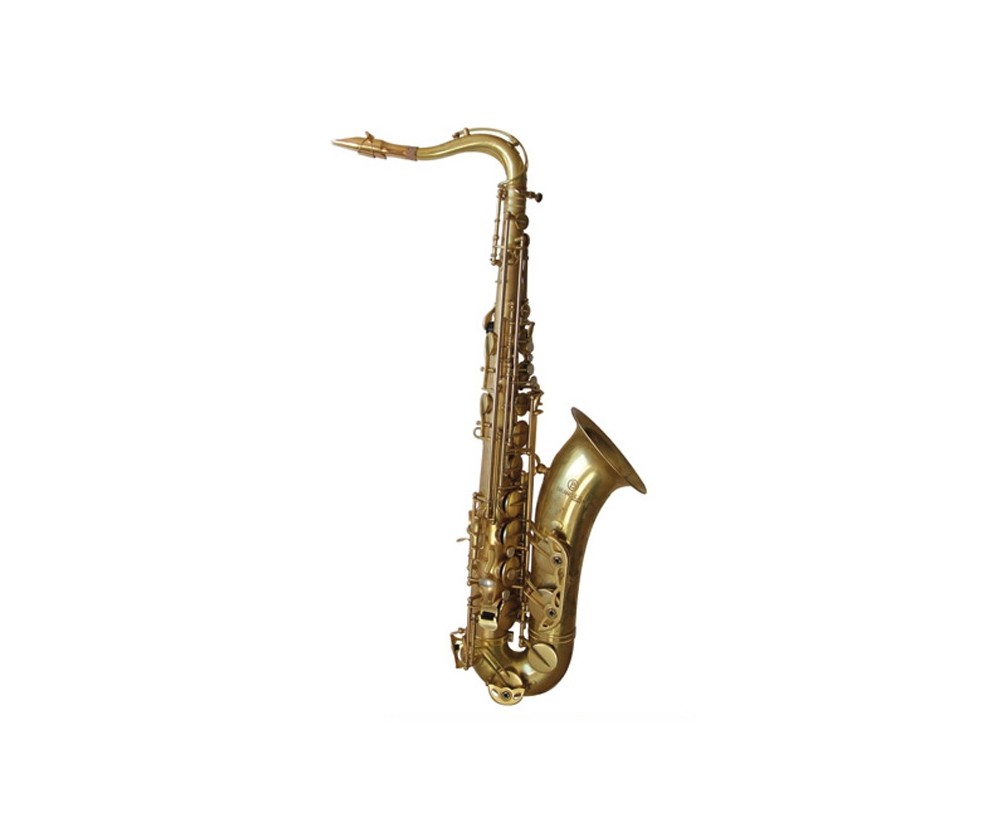 Tenor saxophone - Bb - Matte brass without lacquer
With its experience since 1987 in acoustic and machining technologies applied to saxophone nozzles, BRANCHER®-France presents a new line of saxophones "without concession" exclusively professional.

Each saxophone has all the innovations studied to the last detail:
All brass instruments of the highest quality and thickness.
Tube and flag in the form of welding in the great tradition of the manual.
Keys adapted for a perfect ergonomics and greater speed.
2 new tudeles delivered per instrument with improved acoustic efficiency and precisely machined ring settings (registered model). Each tudel allows a different musical orientation in the high harmonics, the roundness and the power of the sound and the ease of the legato.
Buffers of the best existing quality (Chanu - France) to offer a perfect limit.
The pads are equipped with all the new "resonators" (patented), machined brass one piece, screwed (reusable mode), maximum diameter in the shape of cymbal "MaxCym ™" to increase resonance by 25% (closed keys ) and projection and sound power (open keys).
The saxophones are adorned with a beautiful and original handmade engraving, "French Polynesian ©" by Phil Beaudet.

Comes with:
Hard case
2 tudels
Metal or ebonite Mouthpiece and ligature
Belt or harness
2 reeds boxes Reeds Jazz & Classic-Opéra
TBM
<p> <span class="short_text" id="result_box" lang="en"><span>Tenor saxophone - Bb - Matte brass without lacquer</span></span></p> <ul> <li> Hard case</li> <li> 2 tudels</li> <li> Metal or ebonite Mouthpiece and ligature</li> <li> Belt or harness</li> <li> 2 reeds boxes Reeds Jazz & Classic-Op&eacute;ra</li> </ul>
24h free shipping

31 day trial (Sound brand)

3 years warranty (Sound brand)

Financing

Repair center