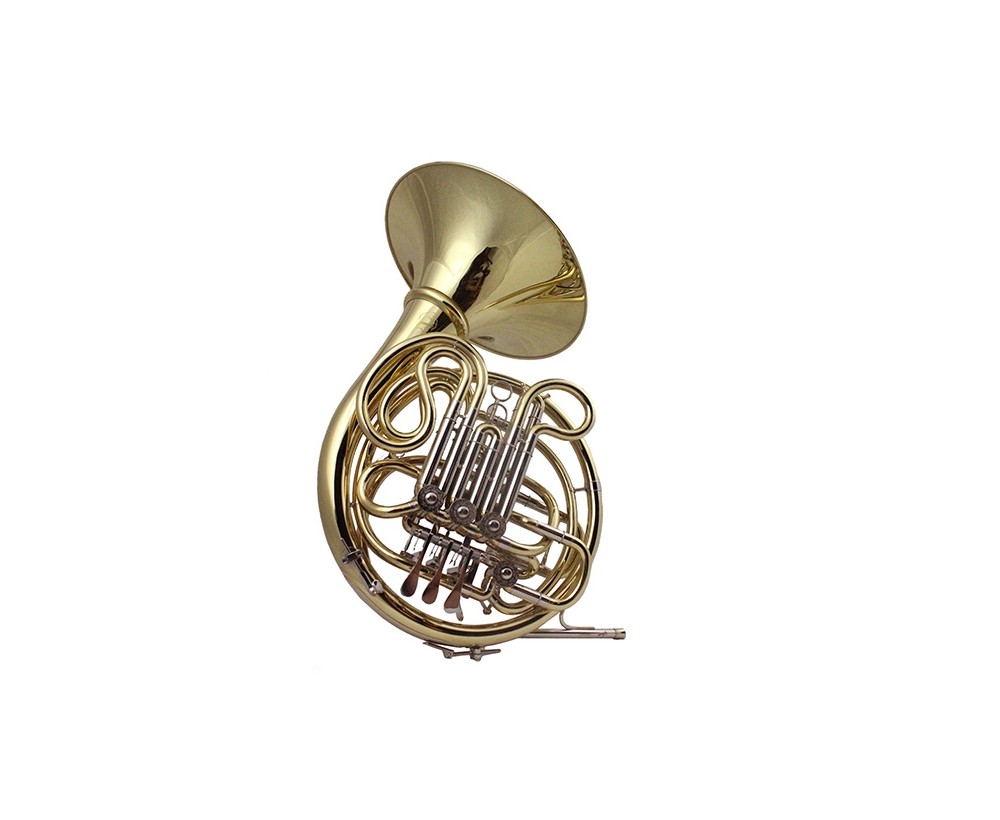 PRO Minaro
<p> Trompa Francesa - Sib/Fa - Dorada y niquelada - Campana desenroscable</p> <ul> <li> Sonido grande y redondo</li> <li> Tono c&aacute;lido y oscuro</li> <li> Buena entonaci&oacute;n y afinaci&oacute;n</li> <li> Tacto profesional con mec&aacute;nica suave y fiable</li> </ul>
24h free shipping

31 day trial (Sound brand)

3 years warranty (Sound brand)

Financing

Repair center
Trompa Francesa - Sib/Fa - Dorada y niquelada - Campana desmontable
La "PRO Minaro" es una trompa espectacular por el precio que tiene. Es una trompa que puedes tocar en cualquier formación a cualquier nivel. Tiene un tono cálido y oscuro con buena proyección en todo el registro. Su entonación está muy conseguida y el sonido es homogéneo desde arriba hasta las notas graves. La "PRO Minaro" viene presentada en un estuche profesional ligero tipo mochila que ofrece una protección perfecta para este buen instrumento.
Campana: 310mm
Tubo: 12mm
Uniones y bombas niqueladas
Grabaciones artesanales en las tapas de válvula
Campana desmontable
Buena proyección
Tono lleno de detalles sutiles
Estuche profesional duro y ligero tipo mochila
This product does not have audio files.
This product does not have video files.
No customer reviews for the moment.