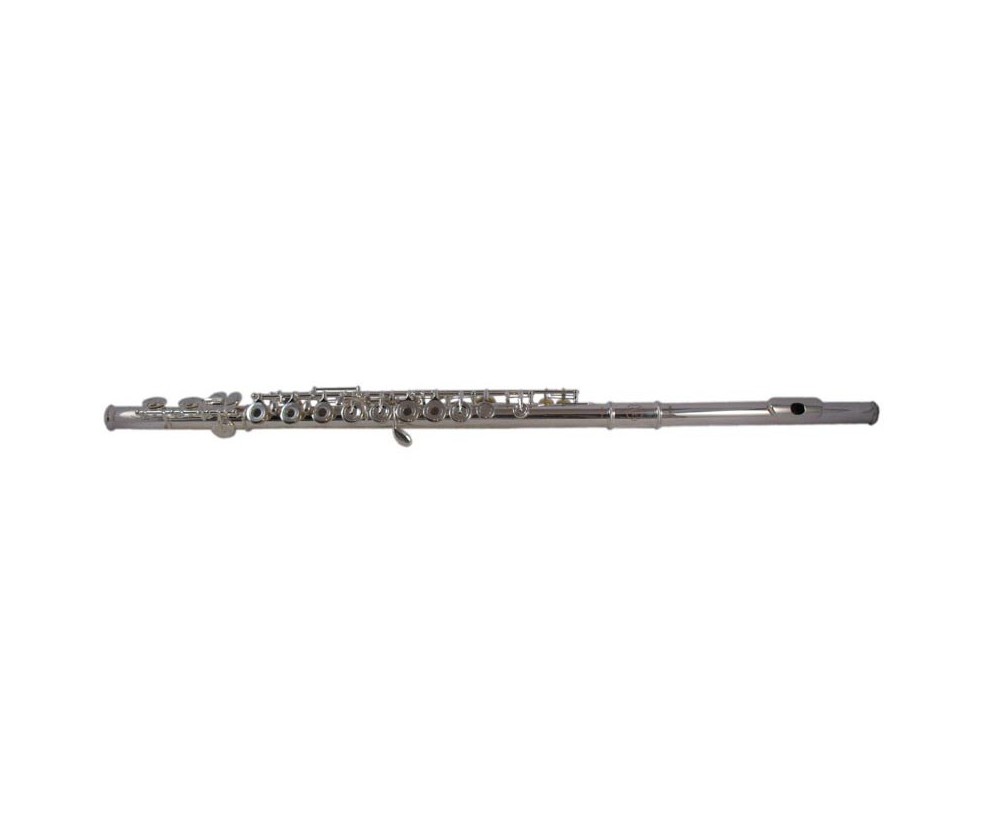 Flute - C - Silver - Open holes - Inline G key - "PRO" Series
The PRO series is the cream of the crop in our range of flutes. This isn´t just the "XS" with solid silver body and foot joint, this is a total rework of our design incorporating french style keys, beautiful finishing and a truly fantastic tone for an extremely economical price! This model of flute has an inline G system which is commonly known as the French system, this system is widely used in southern Europe and has all the notes in the same horizontal line.
The head joint is where the sound is formed in a flute and where all the character and tone arrive from.
The rest of this flute complements the head by channeling the sound through the same quality of solid silver to deliver a robust and balanced tone to the foot joint.  The "PRO" flutes have a very good response, a great feel and an easy free blowing tone. How do we make this instrument so good at this price? Easy, our designs, our manufacturing, no middleman, our quality check. If not completely satisfied with the quality / price ratio of your instrument, your money back and no quibble!
Solid sterling silver head joint
Solid silver body and foot joint
Silver plated keys, unions and lip plate
Carefully crafted balanced mechanism
Open holes with plastic caps
In line G key
Hand mounted Italian pads
Stainless steel springs
Split E mechanism
Cleaning rod
Hard shoulder bag style case
2 year warranty
PRO A
<p>Flute - C - Open holes - In line G</p> <ul> <li>Sterling Silver Head, body and foot joint</li> <li>Professional sound and feel</li> <li>Latex caps</li> <li>"PRO" Series</li> </ul>
24h free shipping

31 day trial (Sound brand)

3 years warranty (Sound brand)

Financing

Repair center
Flauta Travesera Sound PRO-A tocada por Amaia Mujika Goitia

You might also like