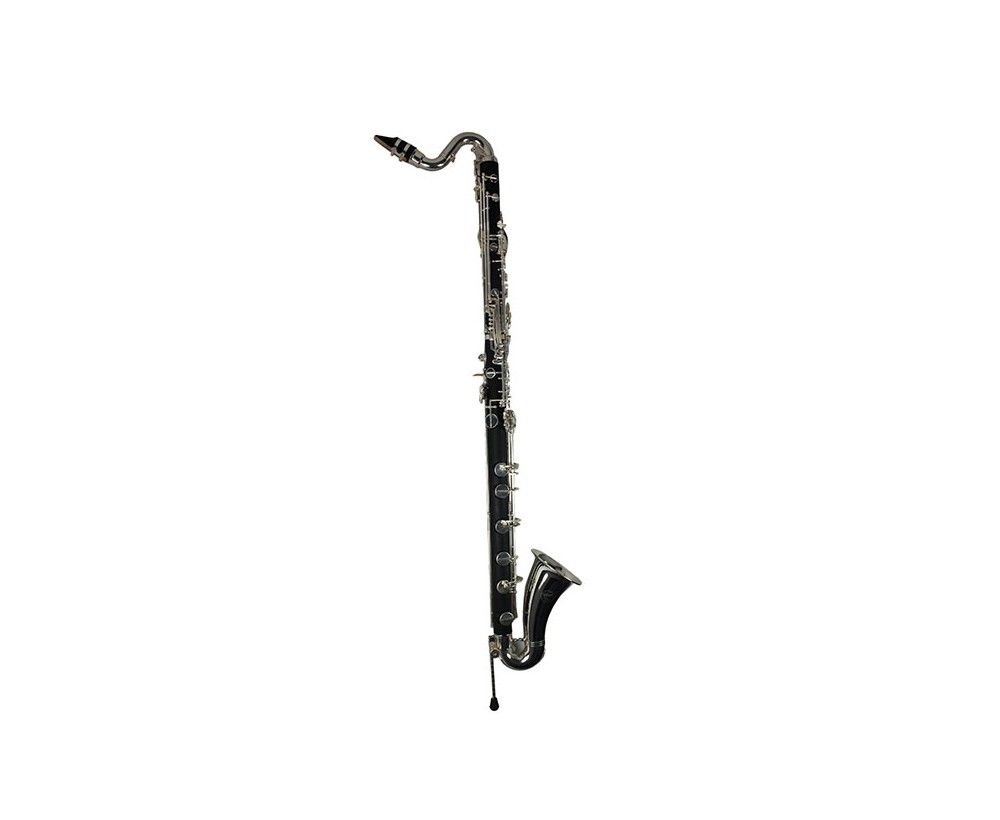 Giora - XS
<p> Clarinete Bajo - Sib - Ebonita - Mate | <strong><a href="http://www.donostisound.com/es/content/3-condiciones-de-compra"><span style="color:#3692c5;">Garant&iacute;a Devoluci&oacute;n 31 d&iacute;as</span></a></strong></p> <ul> <li> Sistema Boehm</li> <li> Sistema de ajuste por tornillo notas graves</li> <li> Llaves, mecanismo y campana plateadas</li> <li> Cuerpo de ebonita, aspecto madera</li> <li> Sib (Do grave)</li> <li> Muy buena respuesta</li> </ul>
24h free shipping

31 day trial (Sound brand)

3 years warranty (Sound brand)

Financing

Repair center
Clarinete bajo - Sib - Do grave - Llaves/Campana Plateadas - Ebonita
El "Giora" XS es un clarinete bajo realmente cálido. Su tono y resonancia te envuelve y su sonido centrado te recuerda a instrumentos muchos más caros. El mecanismo es muy sólido y no tiene fácil desajuste. Su entonación está muy conseguida y es totalmente homogéneo en todo el registro. Su cuerpo de ebonita de alta calidad y el mecanismo, llaves y campana plateada le dan una estética cálida y profesional. El sonido es robusto, refinado y muy agradable con una fácil emisión. Los que lo han tocado solo tienen cosas positivas que decir como; "Está muy equilibrado con un sonido fuerte y fácil de articular" y "No se cómo habéis conseguido un instrumento tan completo a este precio". Son comentarios que dicen mucho del Giora XS.
Cuerpo de Ebonita efecto madera
Sib (Do grave)
Mecanismo, llaves y campana plateadas
Mecanismo de micro ajuste
Zapatillas italianas
Llave Mib-Lab
Llave de Sol Grave (resonador)
Doble y triple espátula de Re
Muelles de acero azul templado
Excelente afinación y muy equilibrado
Acción y tacto profesional
Estuche
Boquilla
Abrazadera
Caña
Trapo
Garantía de 3 años
Aprobado por nuestros técnicos
This product does not have audio files.
This product does not have video files.
No customer reviews for the moment.
You might also like