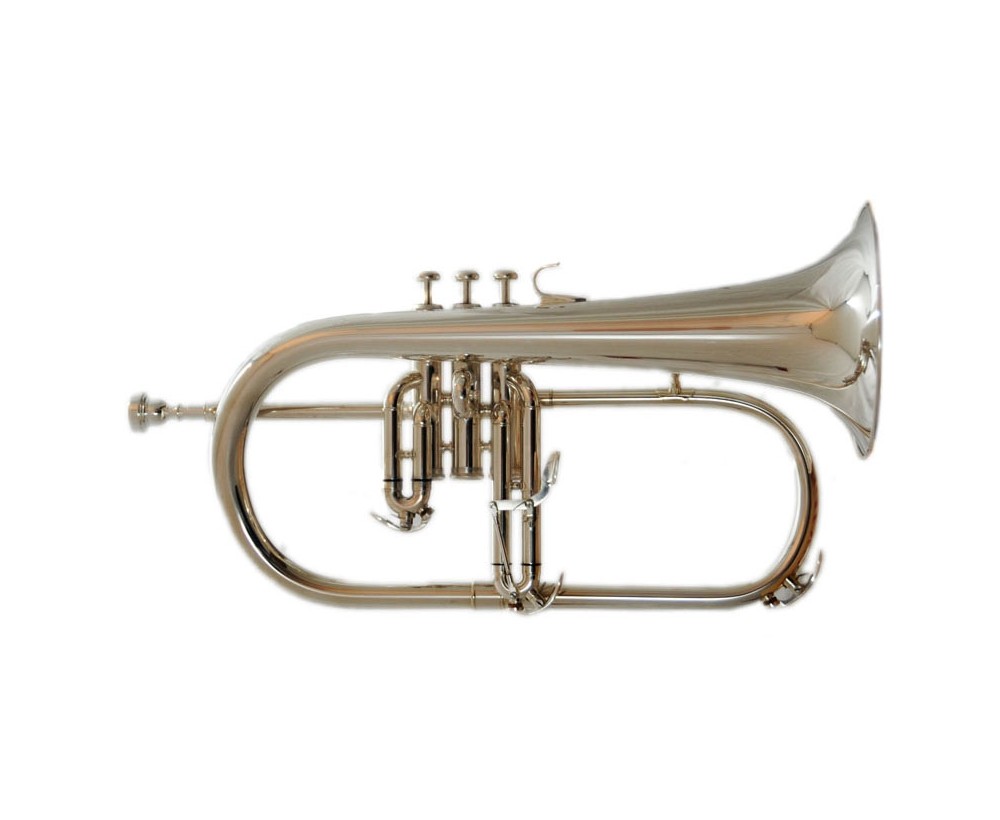 Apache-SP Outlet
<p>Flugelhorn - Bb – Silver Plated</p> <ul> <li>Monel pistons for a smoother action</li> <li>Tuning trigger</li> <li>Great tuning</li> <li>Warm rounded sound</li> </ul>
24h free shipping

31 day trial (Sound brand)

3 years warranty (Sound brand)

Financing

Repair center
Flugelhorn - Bb – Silver plated
The Apache flugelhorn is a model suitable for students of all levels. It is aimed at beginner students (for its free blowing nature) and intermediate students (for its great intonation and full tone). The feel of the pistons is soft and responsive and like all flugel horns in the "Apache" range the "Apache-S" has a rounded and robust  tone. The difference between the silver plate and the gold lacquer is the darkness that you gain from the silver. This detail makes the horn ideal for use in Jazz and blues music as the tone lends itself well to these moods. We have added the tuning trigger tot htis horn to facilitate the tuning nuances whilst playing, a real plus point! This flugel tunes well in all registers and is very comfortable to play.
Bell diameter: 151mm
124mm tube diameter
Silver plated
Monel pistons
Cloth
Gloves
Fabric-covered hard case backpack
2 year warranty
This product does not have audio files.
This product does not have video files.
No customer reviews for the moment.