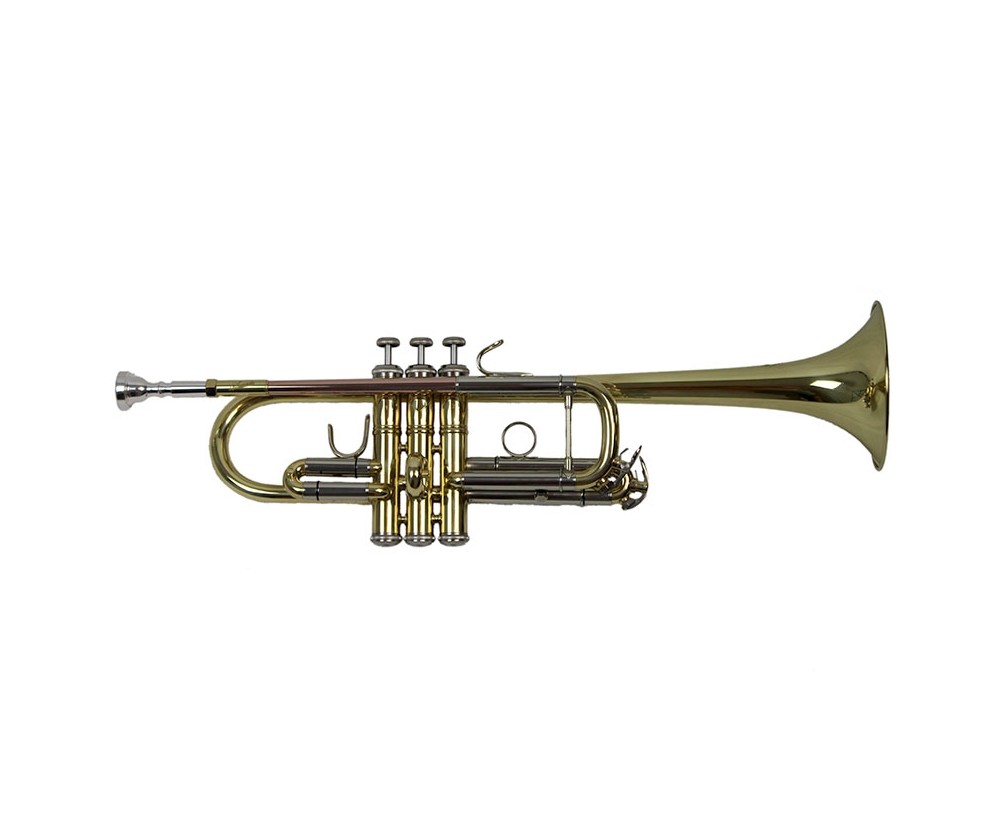 LaStraDo-XS Outlet
<p>Trumpet - C Key - Gold and Nickel plated</p> <ul> <li>Silver Plated finish</li> <li>Classic design</li> <li>Well balanced sound and great piston feel</li> <li>Easy blowing with centered tone</li> </ul>
24h free shipping

31 day trial (Sound brand)

3 years warranty (Sound brand)

Financing

Repair center
Trumpet - C Key - Gold and Nickel plated
The "LaStraDo-XS" is a well-rounded and complete trumpet! If you want a touch of salsa and a banging sound, here it is. A sharp / bright and clear high resister coupled with a seriously well balanced, focused and powerful middle and bass register make this a great C key trumpet for the serious musician . We have improved the tuning of the previous model, we have reduced the weight and we have added Monel pistons! The "LaStraDo-XS" trumpet is a very complete instrument.
This trumpet is for those who want to start their career going in the right direction. It is crafted with quality materials and has a very balanced and strong tone. Its pistons are carefully calibrated, they are responsive and smooth. With this trumpet anyone can achieve a rich tone in the style of the legendary Bach Stradivarius but at a fraction of the price!
All instruments are regulated by specialized technicians, with special attention to the tuning of the low and high registers.
Tube diameter - 11.65 mm
Bell diameter - 123mm
Gold and Nickel plated Body
"U" Hook on the first piston
Fabric-covered lightweight backpack style hard case
Mouthpiece
Gloves
2 year warranty
This product does not have audio files.
This product does not have video files.
No customer reviews for the moment.