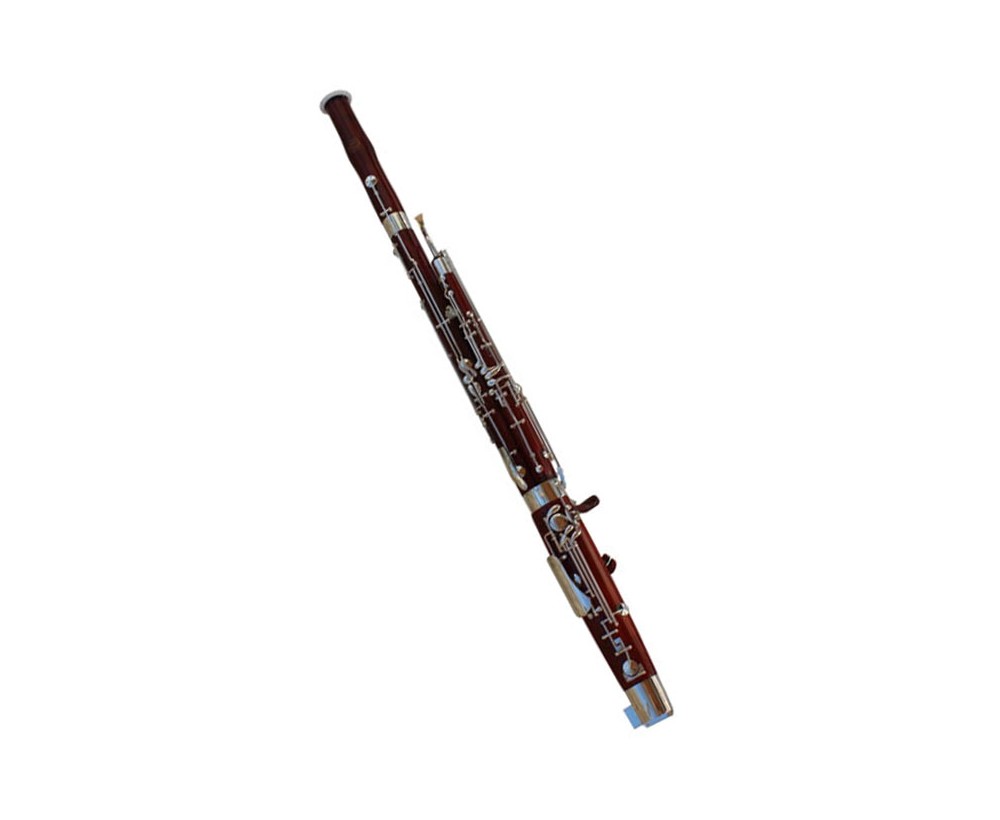 Bassoon - 28 keys - Do - Maple wood with silver keys
The next step for us in the world of Bassoon is the Garfield-XS , a fantastic tool with many professional details. Very balanced in terms of the mechanism and a robust, centered tone. The flamed maple with matt finish produces a very consistent professional sound, powerful and well rounded. It has all the keys for playing any score, finished with silver plated brass keys, very hard, tough and extremely well built.
The "Garfield-XS" has calf leather pads and is tested by our Bassoon technician, who incidentally really liked this model! Total satisfaction or your money back!
Maple wood called "Flamed Maple"
54mm bell
Two handmade silver neck pipes
28 silver keys
Stainless steel springs
Italian Leather Shoes
Key protector
Palm support
Floor Stand
Hard Case
Grease
Strap
Many sound quality
2 year warranty
Approved as adjusted by our technicians
Garfield-XS
<p> 28 key Bassoon in C</p> <ul> <li> Flamed Maple</li> <li> Protector of keys + support</li> <li> Two silver neck pipes</li> <li> Tact and professional broadcast</li> </ul>
24h free shipping

31 day trial (Sound brand)

3 years warranty (Sound brand)

Financing

Repair center